Do you have a Headache, Neck Pain or Lower Back Pain?
Goss Chiropractic
Direct Insurance Billing and Walk-ins Welcome.
Goss Chiropractic is a licensed chiropractor and acupuncture clinic in Kitchener. At Goss Chiropractic, we feel that our patients are partners in the care process. We can answer any questions you have about chiropractic and acupuncture practices or our recommended course of action. In our Kitchener clinic, we will work to minimize the pain you're living with if you are recovering from a recent injury or dealing with a chronic condition. We're flexible with our appointment hours so that we can be available when you need us most. If you're looking for personalized therapy treatments from your chiropractor, call on Goss Chiropractic for care.
At Goss Chiropractic, we take expert care seriously. With that in mind, we offer same-day chiropractic or acupuncture appointments and direct billing to most insurance benefits companies. To request your appointment and see how we may be able to improve your quality of life, call or walk into our office today.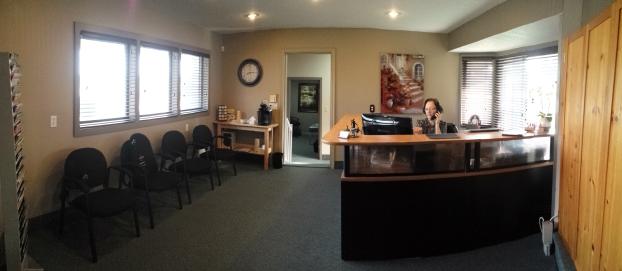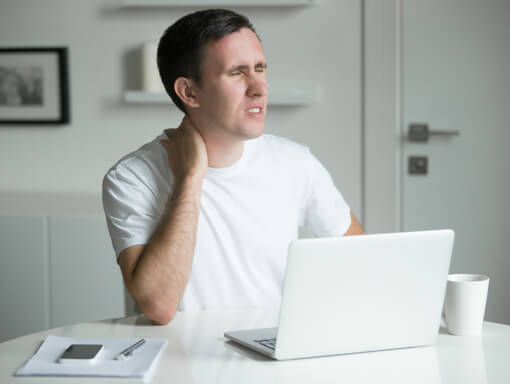 We feel that our patients are partners in the care process. We can answer any questions that you have about our recommended course of action.
If you're dealing with an old injury that causes discomfort, we can work to minimize the pain that you're living with.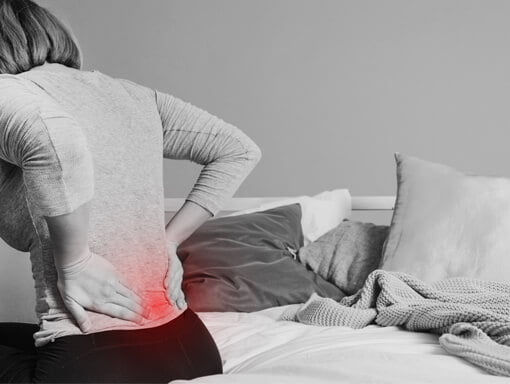 Very Professional and Thorough
I have been a patient of Dr. Goss since day 1 and I have referred him to many of my Employees, Friends and Colleagues. Dr. Goss is excellent at relieving my pain and is very conscious about keeping me on a routine to keeping me pain free!! His staff is always friendly and will accommodate me with every appointment!!
---
Very Professional and Friendly Service
Goss Chiropractic has been servicing me for the past four years. They have been consistently professional and friendly over the many times I have visited the clinic. Not only do they provide chiropractic services, but also a wide range of pain management treatments to which I have received for my back issues. A genuine concern for your well being is always evident. I highly recommend Goss Chiropractic!
---
My well being is their top priority
When I phoned to book my appointment the office was very nice and informative. When I arrived early they set me up in a very nice massage chair. When it was time for me to meet Dr. Goss I was very relaxed. Dr. Goss listened to me and asked questions about my pain. He then explained how he wanted to treat my situation. At Goss chiropractic they have several ways they can treat injuries and pain. Deep Osolation , Laser, Acupuncture, chiropractic and orthotics. At every step I felt that me getting better was everyone at Goss Chiropractic's top priority. In today's world when you think you're just a number this was a great feeling.
---
Life saver
Being a Stone Mason can take a toll on the body. So when I seperated my shoulder two years ago and was told by Doctors that I would be off of work for three months at a minimum I didn't know how I would provide for my family. I visited the offices of Dr. Jason Goss regularly and was back at work in under three weeks. Enough said.

---
Consistent, pertinent treatment
I have been a patient at Goss Chiropractic for about seventeen years. Not only has Dr. Goss treated me well from a preventative point of view, but he has also been the most effective answer for the occasional acute pain. His arsenal of available treatments, particularly acupuncture and laser therapy, have quickly healed my sports injuries, as well as a painful sinus infection. Dr. Goss appears to be genuinely interested in and dedicated to his craft, and his patients are the beneficiaries of that.

---
Great service!
Dr Goss goes out of his way to accommodate his clients. He is always upbeat and professional.
---
Sports Injury Recovery
I broke my leg badly while playing hockey, after rehab with a physiotherapist I began enduring a great deal of back pain while trying to get back in the game. I consulted with a GP, two chiropractors and a physiotherapist to no avail. I then tried Goss Chiropractic. Dr. Goss found the issue within minutes, prescribed specialized orthotics and delivered active release therapy. I still have an athletic career today because of Dr. Goss. Thank you!

---
One Stop Shop for Pain Relief
My family has used Goss Chiropractic for several years and have recommended Dr Goss to many friends and co-workers. His clinic employs numerous techniques over and above chiropractic care to speed injury recovery time and alleviate pain. Dr Goss also does not put the heavy sales tactic's on his patients like some other clinics, he seems genuinely interested in healing his patients. My son's play many competitive sports and have seen him over the years for a myriad of issues which he has always resolved. Both my wife and I have seen him for everything from headache's to plantar fascitis. and everything in between. I could not give a stronger recommendation!
---
Speedy recovery using several combined therapies
Using laser and shockwave therapy, combined with chiropractic got me back to my old self in no time. Living pain-free is priceless. Thank you Dr. Goss and staff!

---
Highly recommended
I have tried multiple chiropractic services over the years and have found Goss chiropractic to be, by far, the best I have been too. If you ever have problems, injuries or any nagging issues, do yourself a favor and give Dr. Goss a call.

---
Compassionate, professional and friendly care
Customized, caring therapy, keeps me pain-free. The team at Goss Chiropractic focus on result oriented therapy, giving me expert advice on varying therapy techniques and tips on how to improve my daily routines to prevent further aggravation of my symptoms. Dr. Goss and his staff are friendly, approachable and always accommodating to my busy schedule. I am very satisfied with the quality of care I receive at the clinic. I would, and do, highly recommend the services of Goss Chiropractic. Sincerely,
---
Excellent doctor!!!
I was extremely nervous due to some bad experiences with other doctors but Dr. Goss made me feel comfortable right away! I had pulled my trapezious muscle and was seeking advice and relief. He was so thorough in his questioning and explanations of different treatments. He is by no means, a money grabber. He is honest. Believe me, I saw a few money grabbers! He was also very gentle with my exam. I left there feeling relieved that I found the perfect doctor finally! I highly recommend him!
---
Top quality, knowledgeable Doc that cares
Only Doc I've been to that is purely interested in healing me. No heavy sales pitch just how can we make you better. Creates a comfortable, easy going atmosphere and gives you a comfort knowing that given time he will fix your problems. Highly recommend.

---
Goss Chiropractic – Highly Recommend
Received prompt, friendly attention combined with science-based knowledge to address my musculoskeletal problems. Also, the custom orthotics Dr. Goss prescribed help to re-align my feet. They are thin and comfortable and provide relief from foot pain due to plantar fasciitis.

---
High Quality Service, very professional
Goss Chiropractic is a miracle place. Made my Hip Pain disappear. Provided stretch regime for my lower back. Like visiting a friend. Strongly recommend Goss Chiropractic.

---
Professional and Personal
I have been going to see Dr. Goss for treatment on and off for over 20 years. I have received regular Chiropractic treatment along with acupuncture, shock wave therapy and orthotics. I love the fact that you can get all these types of treatments in one location. Dr. Goss not only discusses possible treatment options but will also make preventative recommendations so you can try to avoid any unnecessary discomfort or pain. The staff at Goss Chiropractic are so friendly and accommodating especially when you need an unscheduled appointment.

---
Please fill out the form below and a member of our team will contact you.